Restructuring industries with robust software solutions
Knovator is the ultimate destination for all your technology needs. We have the expertise to develop web and mobile apps, generative AI & much more to redefine the way you work!
Industry Insight by intrest
Technology Revamping Industries
Education
The education industry has seen a massive change in 2020 after a sudden emergence of the COVID-19 pandemic. All learning institutions like elearning solutions company and others have had to introduce
The E-learning industry being one of the fastest-growing industries in the world is making full use of Artificial Intelligence to improve their services. AI-based E-learning platforms offer a better o
Recruitment
Have you ever wondered how to make learning as exciting as your favorite game? Gamification can do that for you.  Without gamification, you might struggle to keep the interest of learners alive whi
Did you know that companies that manage their talented people are more likely to do better financially? They're about 2.2 times more likely to be ahead of their competitors in making money. In toda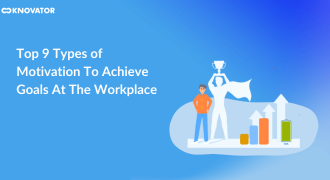 There is a motivation behind every goal that is set. And one can achieve any goal with the right amount of motivation. Whether you work in a company and want to do better or you're in charge of a team
Health Care
Today, we're diving into the world of HIMSS, the Healthcare Information and Management Systems Society. This pivotal organization is driving the digital transformation of healthcare, shaping policies,
OPD - The Outpatient Department serves as a gateway to the patient's journey through your hospital's care system. It's the first touch point, where symptoms are assessed and the seed of trust is e
Technology is changing many industries, including healthcare. 80% of healthcare providers want to invest in technology and digital solutions. One technology, Augmented Reality (AR), is making big chan
Our Projects
Companies We've Transformed
Testimonials
Our Happy Customers
The solution has saved the partner's time and allows them to easily manage their database. Knovator Technologies is responsive and makes themself available for around-the-clock support. They're communicative, attentive to requirement details, and treat the partner with genuine, familial-like care.
Knovator delivered a functional platform that has garnered nearly 40,000 subscribers in just four months, which internal stakeholders note is particularly impressive for India. The team adhered to the budget and often outpaced time estimates. They provided daily, weekly, and monthly plans.
It was a pleasure to work with Knovator. They were hired to update my website and he did extensive research on the industry that I am in. He even took the persona of a prospective customer and asked questions that I had not thought of. Very refreshing. He is trustworthy and reliable does what he says he will do. Thanks to Upwork too, I have been looking for a Web Designer for months and could not find one that had the energy and enthusiasm for what my business.
We have been working with Knovator for the last one year and their team is extremely talented. They take ownership of the project and deliver on time. They maintain very good communication throughout and have a very collaborative approach to building new technology. We see them as an extension of our team and we are very happy to recommend them to anyone looking for a talented and dedicated tech partner.
Knovator Technologies developed and delivered the project according to the client's proposed timeline. They had a smooth workflow and utilized communication tools to improve contact. The team fulfilled all of the client's expectations.
The job board delivery was spot-on in terms of timeline. The communication throughout the project was excellent. The team kept us informed at every step of the process, ensuring that we were always in the loop and aware of the progress being made.
Why choose us?
Service par excellence
We guarantee you that you'll get the best experience when you choose our services. No stone is left unturned in tailoring the solution as per your needs. We provide you with exactly what you need, and that's a promise!
General FAQs
Frequently Asked Questions Answered