Practicing nepotism in the workplace can have significant consequences. It leads to unfair treatment, demotivates employees, and decreases productivity.
It can make people feel like they don't have a fair chance to succeed at work, leading to employee resentment and affecting overall teamwork. When the best opportunities only go to a few people, it doesn't help the company grow and thrive.
We'll look at what nepotism means and how it affects the workplace. Moreover, we'll study its potential consequences on employee morale and productivity. 
We'll provide practical tips on how to prevent and address nepotism. Our strategies aim to promote a fair and inclusive work environment if you're curious about this issue and want to create a healthier workplace culture. 
So, keep reading!
What is Nepotism in the Workplace & Why is it a Concern?
In the workplace, nepotism means giving family members or friends special treatment. It can happen when hiring or promoting people within the organization, which is unfair to other employees.
In other words, nepotism in the workplace happens when someone in charge, like a manager or boss, shows favoritism to people they know.
For example, you are giving them the best projects or easier tasks.
The characteristics of nepotism include unfair advantage, lack of meritocracy, and lower morale. 
Further, common manifestations of nepotism in the workplace include:
Hiring family or friends for job positions without considering other candidates' qualifications.

Giving special treatment and benefits to close ones at the expense of others.

Promoting individuals based on personal relationships rather than their skills and achievements.
These practices can lead to a negative work environment. Talented employees may feel discouraged and less motivated. Also, it can make people feel that things are unfair, and trust in the organization may decrease. It can affect how well everyone works together and the company's productivity.
Further, nepotism is a big worry for organizations due to several reasons. It can cause talented employees to quit when they see personal connections getting more important than skills. Hiring under qualified people can lead to inefficiency and poor work. It creates a toxic environment with trust issues. It leads to discrimination claims and legal problems.
Types of Nepotism in the Workplace 
There are two types of nepotism:
Reciprocal Nepotism:

When someone gets special treatment. It can be due to financial reasons, loyalty, or improving personal relationships.

Entitlement Nepotism: The person receiving favorable treatment believes they deserve it. This belief is because of their connections.
Entitlement connects to elitism. It means some people believe that only a certain group in society has natural abilities. They think these individuals are the ones who should hold powerful positions. Many countries face issues with entitlement and elitism.
For instance, in Britain, only 7% of people attend private schools. Still, they make up 39% of high-ranking positions. There is a clear trend from fee-paying schools (7%) to Oxford and Cambridge graduates (1%) holding top jobs. This pattern includes 52% of senior judges and 39% of Boris Johnson's cabinet in Spring 2019.
Thus, organizations should take two essential steps to prevent the negative effects of nepotism. First, they should establish clear and fair policies for hiring and decision-making processes. Second, they should ensure transparency to ensure qualified individuals get opportunities.
Is Nepotism Illegal In The Workplace?
Whether nepotism is legal depends on where you are – the country, region, or industry. It might not be against the law in some places, but it can still be seen as unfair and not right. It could make people question and think negatively about the organization's ethics. So, even if it's not illegal, it's still not a good thing to do in many people's eyes. 
Some industries and government sectors have strict rules against nepotism. They want to make sure that hiring and promotions are fair. For instance, in the public sector, nepotism is usually not allowed. This is to keep things transparent and avoid showing favoritism to family or friends. 
Private companies may not have strict laws against nepotism, but it can still be a problem. When employees feel treated unfairly because of nepotism, they become unhappy. They might even go to court and say it's discrimination or unfair treatment. So, businesses need to be careful about favoritism and treat everyone fairly. 
If organizations practice nepotism, they could face serious legal consequences. If employees feel they were not treated fairly for promotions or jobs because of favoritism, they might sue the company. Also, government agencies may check for unfair practices. So, organizations must avoid nepotism and treat everyone equally. 
Organizations should focus on transparency, fairness, and merit-based decision-making. It will avoid legal issues and create a healthy work environment. Implementing clear policies against nepotism is crucial. By doing so, organizations can prevent legal complications. They can promote a positive workplace culture.
Reasons for Nepotism in the Workplace
Nepotism in the workplace occurs for various reasons. It is often driven by human nature and organizational dynamics. Some of the common motivations behind such practices are:
Personal Relationships: People tend to favor those they know and trust, such as family members or close friends. They may believe these individuals will be more reliable and loyal.

Securing Trust: Leaders may hire or promote people they are familiar with. It ensures they can trust them in important roles.
Maintaining Control: Nepotism can help leaders maintain organizational control and influence. They do this by placing people they know well in important positions. This way, they feel more comfortable and in charge of things.
Familiarity Bias: This happens when decision-makers feel more comfortable with people they know. They might prefer individuals with personal connections because of this bias.
Expediency: Hiring or promoting someone you know can be quicker and easier than searching for new people.
Nepotism becomes common in places where things are not very clear and open. When there is little accountability, nepotism can happen more easily. It becomes simpler for it to occur when insufficient checks are in place to prevent it. Organizational cultures may sometimes tolerate or encourage nepotism, making it more prevalent.
To address nepotism, organizations should focus on merit and fairness. They can do this by having clear rules against favoring family and friends in hiring and promotions. Also, they should be open about how decisions are made. By doing this, everyone gets an equal chance, and the negative impact of nepotism is reduced. It helps create a workplace where everyone feels included and valued.
Examples of Nepotism in the Workplace
Nepotism is seen in different fields, including politics, business, and entertainment. Here are some examples:
Donald Trump has appointed his daughter and son-in-law to top positions in the White House.

Jann Wenner, who helped start Rolling Stone magazine, has chosen his 23-year-old son to lead the digital team for Rolling Stone, US Weekly, and Men's Journal websites. 

In the company's early years, Amazon CEO Jeff Bezos hired several of his relatives for executive positions.
These examples highlight how nepotism can influence different sectors and potentially hinder progress. By recognizing nepotistic practices, organizations and industries can take steps to address them. It can lead to a more equitable and merit-based approach, benefiting society.
What's the difference between Nepotism and Referrals?
Nepotism and referrals are both ways of recommending someone for a job or promotion, but the two have important differences.
Nepotism is when someone in power favors their family members or close friends in hiring or promotion decisions. This favoritism is based on personal relationships rather than the individual's qualifications or skills. For example, managers hire their cousins even if better-qualified candidates exist.
On the other hand, referrals are when current employees recommend someone they know for a job or promotion. The difference is that referrals are typically based on the candidate's qualifications and skills rather than just personal connections. Employees might refer someone because they believe they are a good fit for the position and can contribute to the organization.
Nepotism can negatively impact hiring and promotion decisions. It may lead to unqualified individuals getting hired or promoted. It can affect the overall performance and productivity of the organization. It can also create a sense of unfairness among other employees who feel overlooked despite their qualifications.
When based on merit, referrals can be a positive way to bring in new talent and maintain a positive work environment. Employees who refer to someone are usually invested in the candidate's success and will likely support their growth within the organization.
Organizations should have clear and fair referral programs to be fair to everyone. They should encourage referrals based on qualifications and skills, so they can hire talented people while giving everyone an equal chance to be considered.
Cons of Nepotism
Nepotism has several cons or negative impacts on organizations and their employees. Let's explore some of them:
Reduced Productivity

: Often, underqualified individuals are hired or promoted through nepotism. It can lead to reduced productivity as they need help to perform their duties effectively.

Low Employee Morale: Nepotism can create feelings of unfairness and favoritism among employees. Those who are not connected to influential people may feel demotivated and unappreciated.
Decreased Engagement: Employees may become disengaged if they believe their hard work and skills are less valued than personal connections.
Suffered Employee Development: Nepotism can limit the growth opportunities for talented employees who might be overlooked in favor of less qualified relatives or friends.
Lack of Diversity: If nepotism prevails, organizations might miss out on a diverse workforce with varied perspectives, ideas, and backgrounds.
Weakened Team Dynamics: Nepotism can create team divisions and harm collaboration, hindering a harmonious and productive work environment.
Negative Company Culture: A culture of nepotism can lead to a toxic work environment, eroding trust and camaraderie among employees.
Legal Issues: Nepotism can lead to legal challenges, such as discrimination claims from employees who feel they were treated unfairly due to favoritism.
Addressing nepotism is crucial to promote a fair and inclusive workplace. Organizations should establish clear policies against nepotism. They should focus on merit-based hiring and promotions and provide equal opportunities for all employees. By doing so, they can promote a positive work culture, boost employee morale and engagement, and create a more diverse and successful workforce.
Pros of Nepotism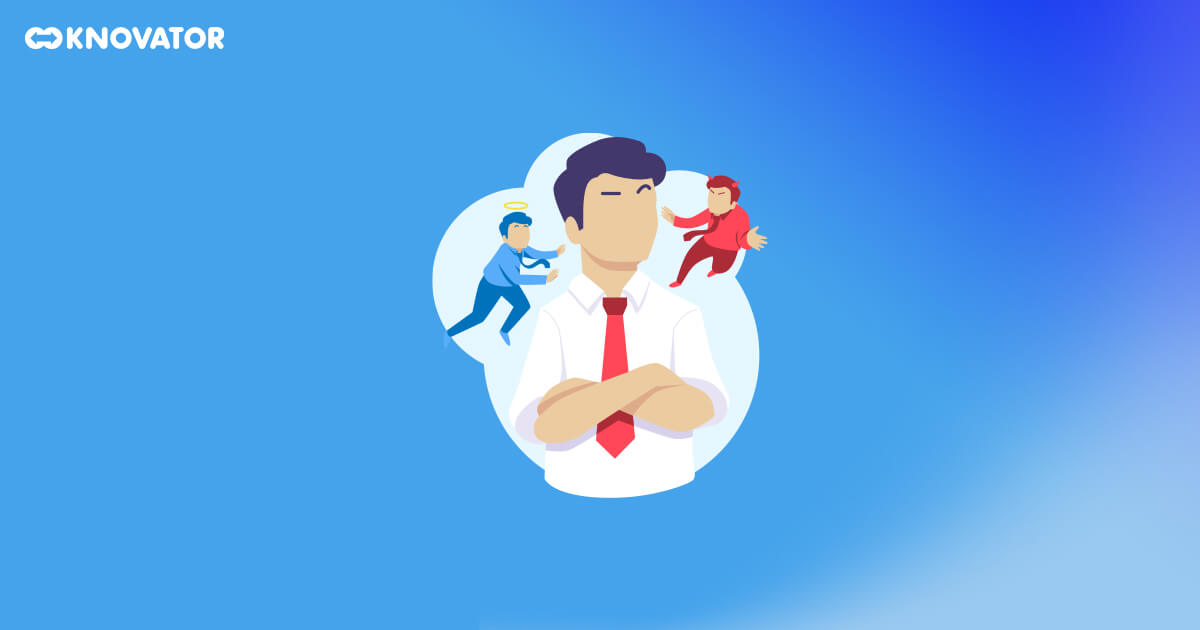 Trust and Familiarity

: Hiring family members or close friends can lead to higher trust. Since you already know these individuals well, you might feel more confident in their abilities and character.

Collaboration: Family members or close friends might have an easier time working together because they know each other's strengths and weaknesses. It can lead to smoother teamwork and improved communication.
Shared Values: Relatives or friends often share similar values and beliefs. When people have common principles, it can create a harmonious work environment and enhance shared goals.
Quick Integration: Family members or close friends might adapt faster to the company culture and expectations. They already have insight into the organization's dynamics through their connection, which can lead to quicker integration.
Loyalty and Dedication: When you hire people you know, they may show higher levels of loyalty and dedication. These individuals might be more invested in the company's success due to their connections.
Strategies to Avoid Nepotism in the Workplace 
To avoid nepotism in the workplace, organizations can implement practical strategies that promote fairness and transparency. Here are some effective approaches:
Tip 1: Define an anti-nepotism policy
Putting an anti-nepotism policy in writing and making it available to all employees (typically in the employee handbook) helps to eliminate potential conflicts of interest later on.
For example, policies could:
Family members are not allowed to work in the same department.
Avoid situations where a family member reports to someone they are related to

Make sure a family member has no direct influence over a relative's job schedule, possibilities for advancement, or financial reward.
Tip 2: Leadership Training
Always train managers and leaders on the importance of fair decision-making and the negative impacts of nepotism. 
Educate them on assessing candidates based on skills, qualifications, and merit.
Tip 3: Define a transparent hiring and promotion culture
A transparent hiring and promotion culture refers to an organizational environment where all processes related to hiring and promoting employees are clear, open, and easily understood by everyone involved. 
In such a culture, no hidden agendas, biases, or favoritism influence these decisions.
Key characteristics are:
All job openings are advertised, outlining the necessary qualifications, responsibilities, and expectations.
The application process is open to all eligible candidates, and efforts are made to attract diverse applicants.

Candidates receive timely updates about the status of their applications and the progress of the hiring or promotion process.
Tip 4: Involve Multiple Decision-Makers
Involving multiple decision-makers means including more than one person in making important decisions, such as hiring or promotions. Multiple individuals participate in evaluating candidates and providing their input.
By involving multiple decision-makers, organizations can benefit from diverse perspectives. It can reduce the chances of personal biases or favoritism influencing the outcome. 
Let's Fight Nepotism and create Fair Workplaces
In conclusion, nepotism in the workplace can cause many problems, like making people unhappy, not trusting the organization, and organizations getting into legal trouble. There's a need to stop favoritism and treat everyone fairly. They can do this by making clear rules against nepotism, being open and honest in their decisions, and focusing on people's skills and abilities. Doing this makes the workplace a better and happier place for everyone, and the organization can work better too.